ABOUT
Hanceys Turf
Hanceys Turf provides professional turf supplies and services to QLD.
We can provide you with all aspects of Commercial Turf and Sports Turf project management to achieve the desired outcome. Our degree of responsibility has no restriction and we back it up with our 100 percent Service Guarantee.
WE BELIEVE IN MAKING AN IMPACT
We continually propel ourselves for our clients, our families, our partners, and our networks. We center around arrangements and are energetic about having an effect through our talents, energy, and hard work. We endeavor to leave each communication better than we tracked down it.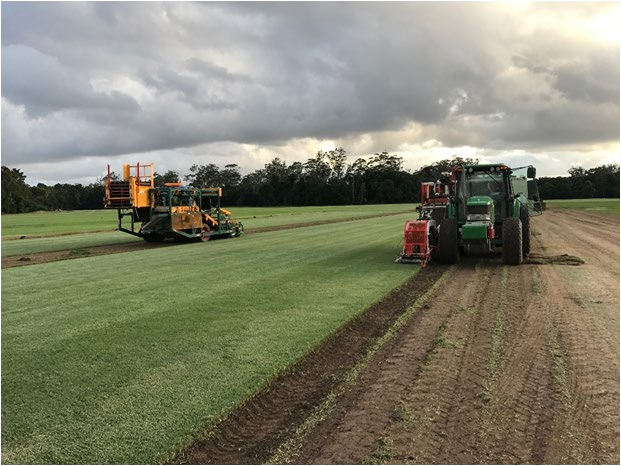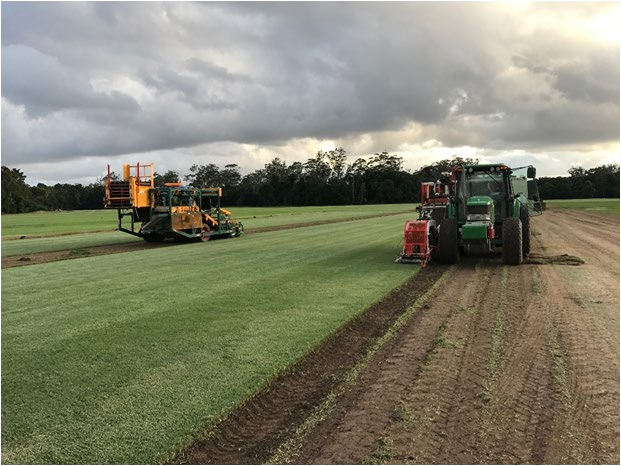 WE BELIEVE IN EXCELLENCE
We generally do our absolute best and act with respectability in each activity. We love new CHALLENGES and when confronted with an obstacle, we hop.
We trust in straightforwardness, responsibility, and obligation and attempt to make arrangements where the client wins, the organization wins, and the community wins.
As Hanceys Turf continues to make groundbreaking strides in the quality of our sports construction, lawn preparing, and management services, our reputation continues to grow. We pride ourselves on our dedication to quality and customer satisfaction, and that dedication can be seen in our projects. If you're looking to breathe new life into an old sports field by installing commercial sports turf or need to build a brand new sports field, look no further than Hanceys Turf.
Call us at 1800 761 334 or contact us online today to get a FREE consultation!
Nathan Hancey has been involved in the turf industry since 1992 and is still involved in projects and director duties to the present day. Over this period of time Nathan has developed himself in the following qualifications and experiences.
Diploma in Turf Management
Diploma in Business Management
Qualified Green keeper
Director – Hart Valley Investments pty ltd
Director – Hancey Enterprises pty ltd
Director – Hanceys Turf
Memberships — Turf Queensland, Turf Producers International, Turf Australia
Author of Industry books
Turf plant breeder
Klinton Hancey started in Hancey's Turf in 1999 and has been a director since 2002. Since 1999 Klinton has developed himself to have the following qualifications and be involved in the following companies.
Diploma in Horticulture
Diploma of Business Management
Qualified Horticulturist
Director- Hart Valley Investments pty ltd
Director- Hancey Enterprises pty ltd
Director- Hanceys Turf
Graham Cruice
General Manager
Graham Cruice has been in the Turf industry since 1995 and is currently General Manager of Hanceys Turf. Graham's strengths and skills are in coordinating and logistics.
Dent Island Golf Course
Suncorp Stadium
Pelican Waters Golf Course
Northlakes Golf Course
Pacific Harbour Golf Course
The Grand
Exporting plant material to Dubai for International Golf Courses
Many Sports fields from North Qld to NSW
Mark Patterson
Project Manager
Mark Patterson has 18 years of worldwide sports turf management and construction experience. Managed many professional turf surface rebuilds that required: sports turf drainage systems, USGA specified growing mediums, laser and GPS leveling, DNA turf testing and inspecting, Turf installations and maintenance programs. Marks strengths are in sports turf from golf greens to sports fields.
Turf Consultant to Cheshire County Council
Leading UK stadiums manager
Rebuild of City of Manchester stadium field and support field for Commonwealth games
Construction and maintenance of wicket blocks to QLD cricket specifications
Turf Consultant to 15 professional sports clubs in NW England
Danny Oscroft
Project Manager
Danny has over 20 years' experience in the industry and with his strong skills in project management and his people skills is always combining these to help educate our customer and consult with them for the best outcomes.
Horticulture qualifications
Project manager of ANZ stadium field build
Project manager of Ballymore Stadium field build
Project management of over 1500 turf projects in South-East QLD
Angela Hancey
Company Accountant
Angela Hancey is our in house accountant and has 12 years' experience in accounting with small and medium sized businesses.
Bachelor of Business
Diploma in Accounting
Member of the Institute of Chartered Accountants Australia